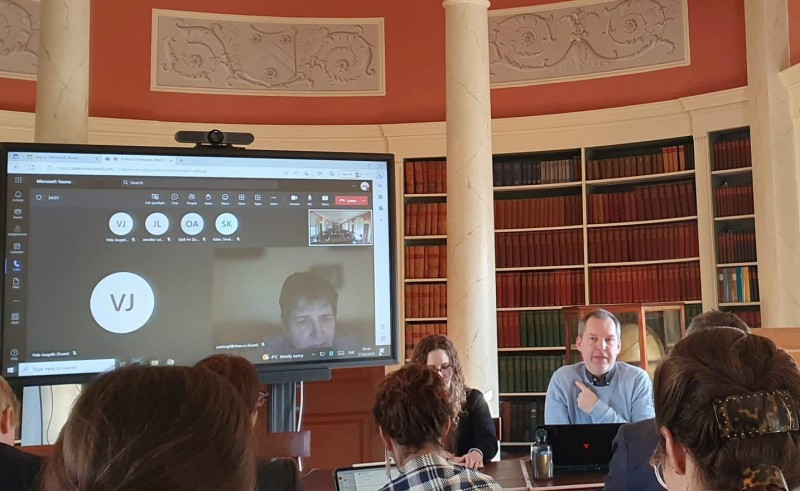 CEC Governing Board member Prof. Petr Kratochvíl from the Evangelical Church of Czech Brethren brought into focus the theme Christianity at war, global Christendom(s) and the Orthodox crisis. He shared deep insights related to Orthodoxy, Catholicism and Protestantism at the conference held by New College, Oxford on Political theologies after Christendom, from 27 to 29 March.
"If the history of Christianity teaches us anything, it is that it has enormous power of disruption, that it can amazingly subversive, the prophetic function of Christianity, if you will," said Kratochvíl.
"And it can be used to challenge the dreams of Christianist dominance. I strongly believe that a re-established Christendom is not a dream that we should pursue, but rather an illusion that needs to be finally shattered. But to reach that goal, especially under the present conditions, will most certainly not be easy."
The topic addressed by Kratochvíl is relevant for CEC project Pathways to Peace, which focuses on Ukraine, promoting justice, reconciliation and peace. Through this project, the European church-fellowship engages in dialogue with European institutions, addressing crucial political concerns.
Learn more about the conference on political theologies after Christendom