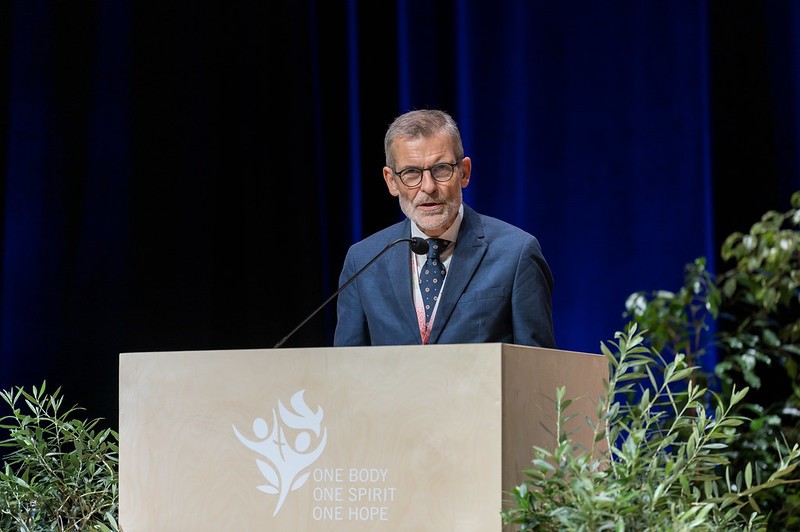 Photo: LWF/Albin Hillert
The General Secretary of the Conference of European Churches (CEC) Dr Jørgen Skov Sørensen invited the Lutheran global communion to be a worldwide fellowship of mutual encouragement. He was speaking at the Thirteenth Assembly of the Lutheran World Federation (LWF) underway in Krakow, Poland, from 13 to 19 September, addressing the theme "One Body, One Spirit, One Hope".
"Let Europe know, let the entire world know that it can count on the Lutherans, on your will and capability to encourage people, sparking the hope that is needed to mend a broken world."
"Your gathering as a world communion in Europe is significant for the European churches, and I feel a particular responsibility to welcome and thank those of you who have travelled from beyond the borders of this continent to share your thoughts, your concerns, your prayers, and your presence with fellow Lutherans from near and afar," said Sørensen pointing to the importance of the event, which has brought together over 1000 participants from around the globe.
Sørensen expressed his deep appreciation for the cooperation and support to CEC from its Lutheran Member Churches, especially in holding CEC's General Assembly in Tallinn, Estonia, in June this year, addressing the theme "Under God's blessing – shaping the future".
Read full text of CEC General Secretary's message