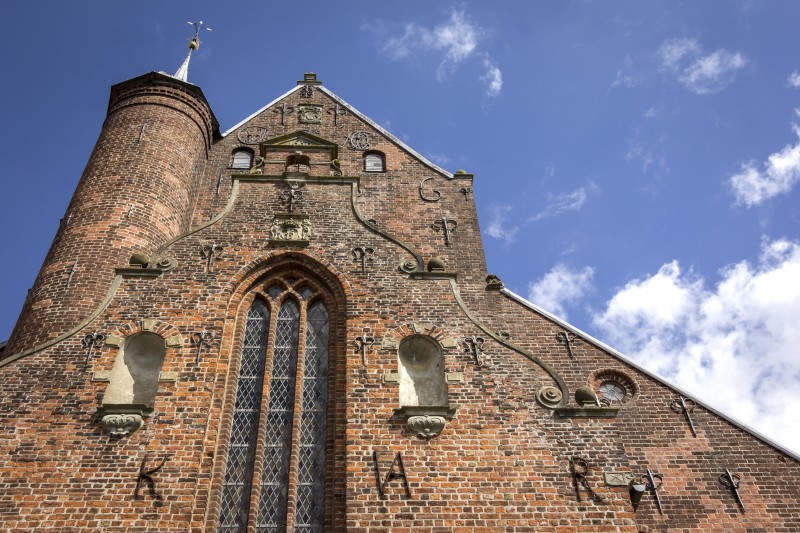 View to the Haderslev Cathedral. (**)
Feature Article No: 02/23
26 April 2023
Brussels
By Susan Kim (*)
More than two years after the Conference of European Churches (CEC) wrote a letter expressing grave concern about proposed legislation in Denmark requiring translation of sermons from other languages into Danish, that proposed law has, at last, been scrapped.
The proposed legislation—written with the intent of preventing hate speech from extremist preachers—would have forced German, Romanian, English, and other non-Danish congregations to suddenly have to translate their sermons into Danish.
Dr Jørgen Skov Sørensen, CEC General Secretary, believes such a law would have trampled on the rights of these congregations to observe their Christian heritage freely and openly—and it's the kind of issue about which CEC is well-placed to raise awareness.
"This law—and its intersecting effects on church, state, and society—is one that should raise flags of caution for any church community," said Sørensen, "because this law was a response to a very few radical Muslim preachers who spread hatred and division among people.
While Sørensen added, "I totally agree that this kind of attitude must be encountered and dealt with," the law targeted all religious communities preaching in languages other than Danish.
"This was unacceptable and unnecessary," said Sørensen.
CEC first expressed its concern in a letter to Danish Prime Minister Mette Frederiksen on 26 January 2021, then experienced almost immediate cooperation between churches on the matter.
"It's not that we succeeded alone in getting this law repealed," said Sørensen. "The Danish National Council of Churches took the lead and handled the dialogue between churches nationally and the government."
CEC was then able to point to the larger European context, working with Member Churches and National Councils to put the best capabilities at the most strategic tables.
Locally, churches themselves often provide the information CEC needs to amplify this type of needed response. "CEC was in this case made aware of the situation by the churches in Denmark and also by German EKD which is represented with several German-speaking congregations in Denmark," explained Sørensen. "CEC in Brussels is dependent on this kind of reporting."
Ultimately, this kind of cooperation and information-sharing serves as a strong tool for advocacy and peace-building.
The Bishop of Haderslev Diocese, Marianne Christensen, expressed happiness that the new Danish government has given up on plans to introduce the law requiring translations of sermons.
"Aside from the fact that the law would not have had the intended effect – hindering hate speech in sermons – it would have implied a huge cost in translation and nurtured a suspicion of non-Danish speaking congregations, e.g. German-speaking congregations in Diocese of Haderslev, which borders Germany in southern Denmark," she said.
"Our church, the Lutheran Church in Denmark, finds itself to be part of a tradition that guards freedom of faith and fellowship, freedom of proclamation and freedom to preach in one's mother tongue – the intended law would had undermined these fundamental freedom rights."
(*) Susan Kim is a freelance journalist from the United States.
(**) Haderslev is a Danish town of Region of Southern Denmark. Haderslev is situated in a valley, leading from Vojens to Haderslev Fjord and the Baltic Sea. Stock photo.
CEC expresses concern over suggested legislation on translating sermons into Danish (CEC Press Release of 26 January, 2021)